Basic Terminology
What Is a Work Package in Project Management?
No, it's not a parcel delivered to your office. In fact, work packages encompass so much more and can even be viewed as the building blocks of project management.
In this article, we will define what a work package is and share a visual example.
Before we begin, you can skip ahead and kick-start your work package management with our pre-built and customizable template.
Work package definition
A work package is a group of related tasks within a project. Because they look like projects themselves, they are often thought of as sub-projects within a larger project. Work packages are the smallest unit of work that a project can be broken down into when creating your Work Breakdown Structure (WBS). Tasks are typically grouped into work packages based on geographical area, engineering discipline, technology, or the time needed to accomplish them.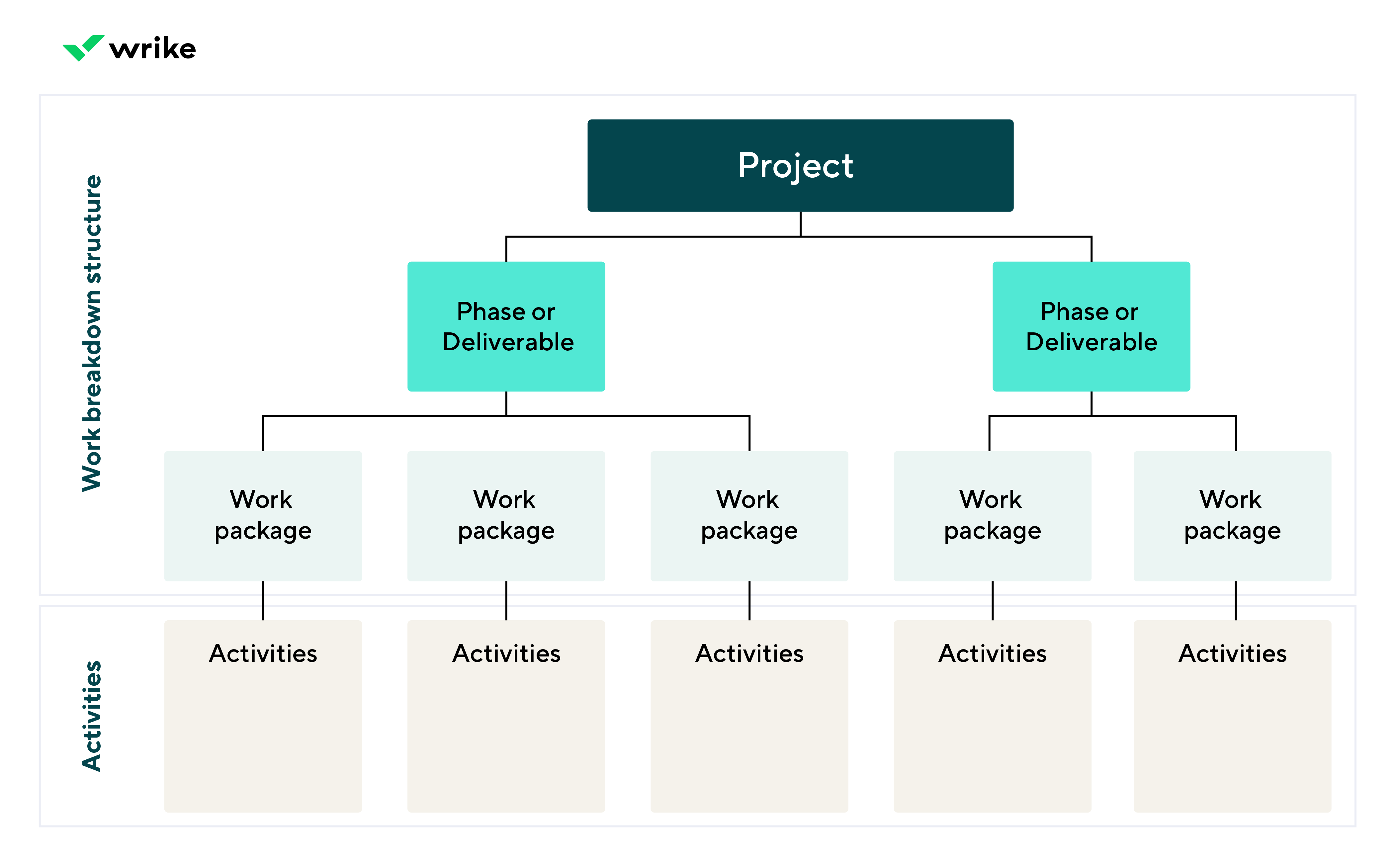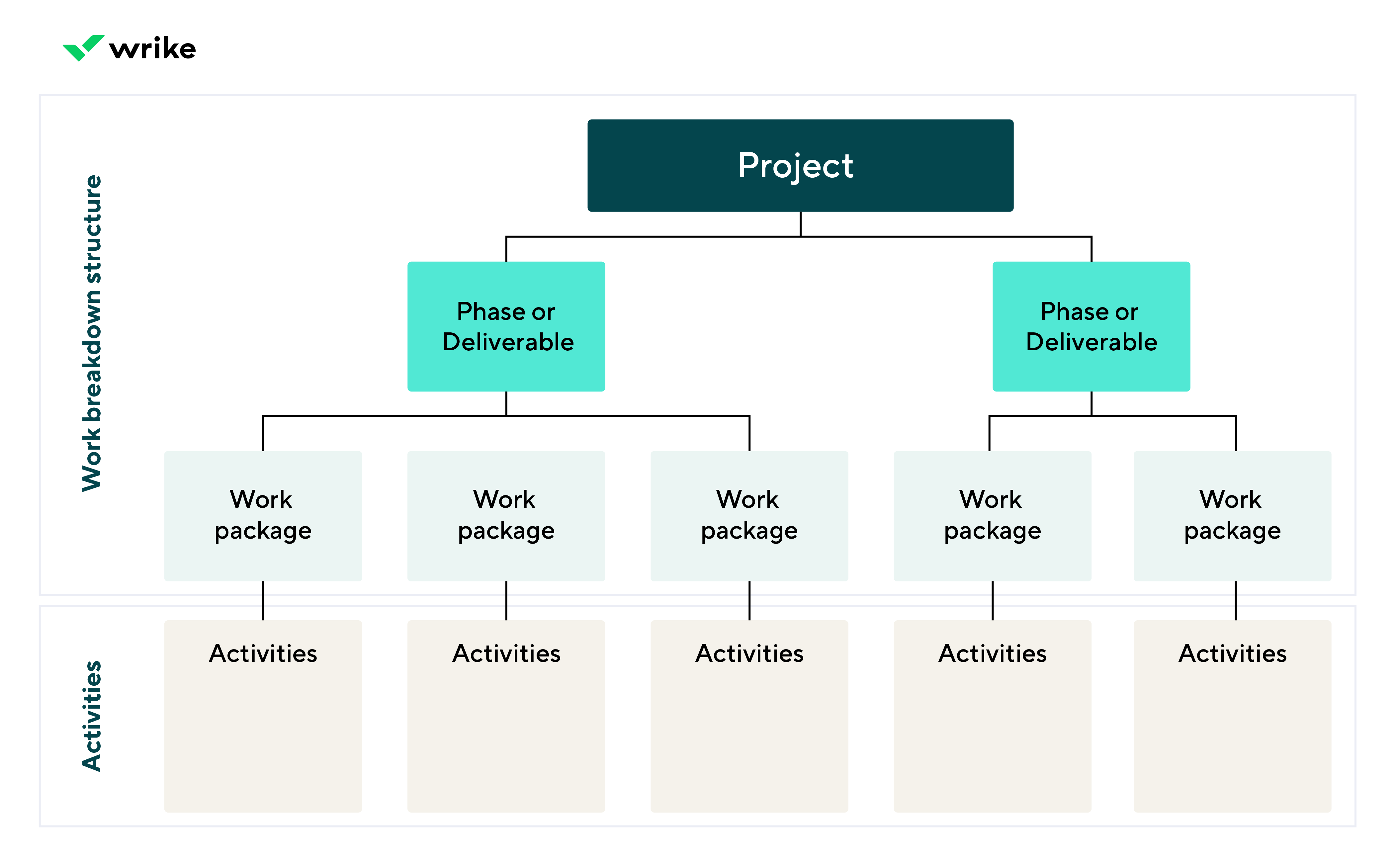 Work package example
A work package example is a helpful way to envision how a work package would be deployed within your own project management process. This is because a work package is the building block of a project, made up of related activities that, when completed, will create a desired outcome.
This work package example shows the breakdown of task groupings that make up each sub-section of a work breakdown structure. It is also clear from this work package sample how different work packages combine together under each activity to form the work breakdown structure.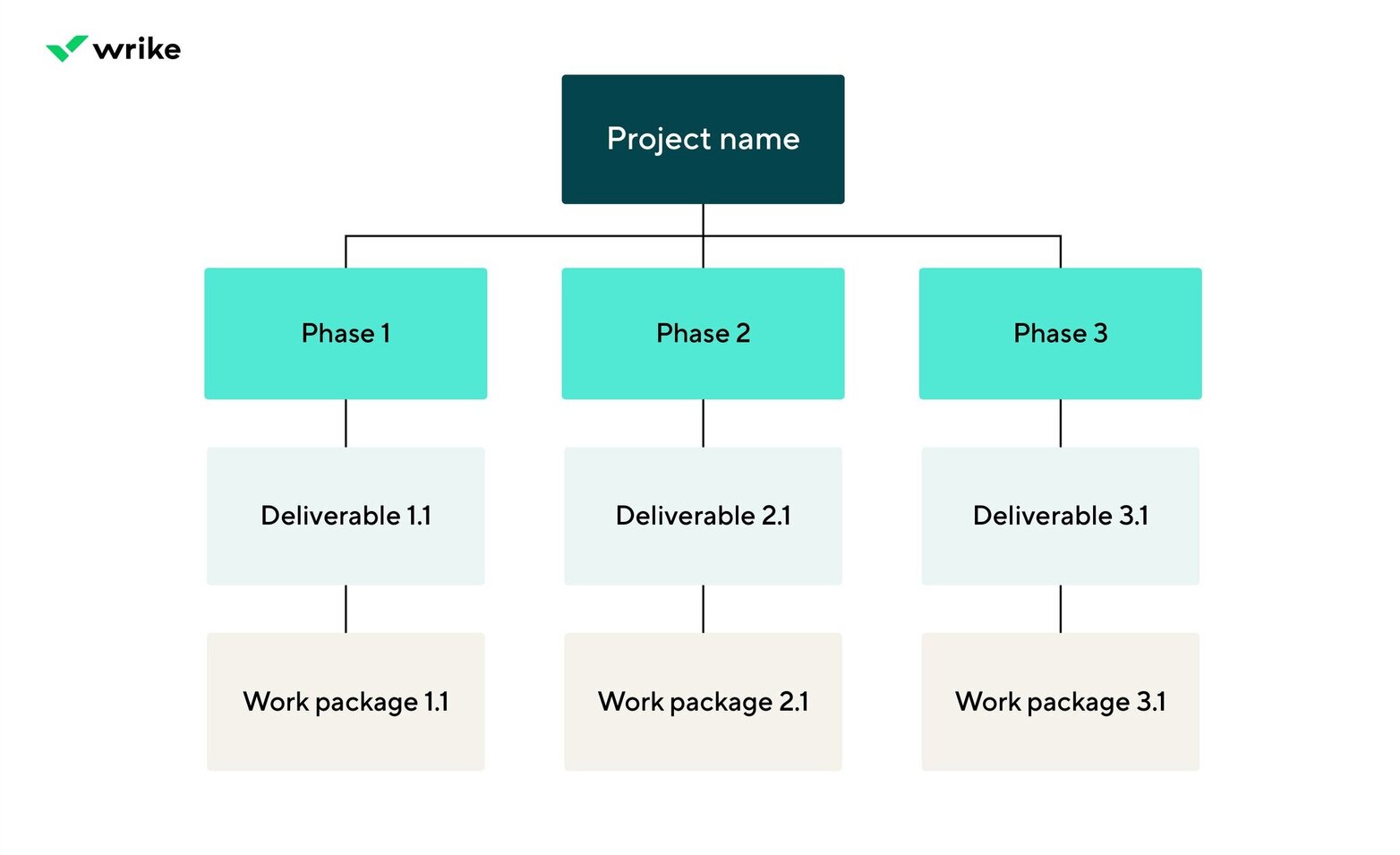 Master work packages with Wrike
To fully harness the potential of work packages and elevate your projects, why not try Wrike? Our powerful platform is tailored to help you break down large projects with ease. Create your own folder structure, assign team members, and view dependent tasks on a Gantt chart.
Don't miss the opportunity to revolutionize your approach to managing work packages. Experience firsthand how Wrike can turn daunting projects into bitesize tasks, starting with our powerful work breakdown structure template.