Basic Terminology
What Is Scheduling in Project Management?
Scheduling in project management is the listing of activities, deliverables, and milestones within a project. A schedule usually includes a planned start and finish date, duration, and resources assigned to each activity. Effective project scheduling is a critical component of successful time management, especially for professional service businesses.
In this guide, we will explore the concept of scheduling in project management, its importance, and how it is done. We will also look into the different scheduling techniques, tools, and best practices that project managers can leverage to keep their projects on track and deliver successful outcomes.
If you are looking for a tool that will allow you to have full control over the scheduling processes for your projects, Wrike has the right solution for you. You can start today and unlock the full power of project management.
The 6 processes of time management
When people discuss the processes for building a schedule, they are usually referring to the first six processes of time management:
Plan schedule management
Define project activities
Sequence activities
Estimate resources
Estimate durations
Develop the project schedule
How to do scheduling in project management
There are three main types of project schedules:
Master project schedule: A master schedule tends to be a simplified list of tasks with a timeline or project calendar.
Milestone schedule or summary schedule: This type of project schedule tracks major milestones and key deliverables, but not every task is required to complete the project.
A detailed project schedule: This is the most thorough project schedule, as it identifies and tracks every project activity. If you have a complex, large, or lengthy project, it's important to have a detailed project schedule to help track everything.
Useful project scheduling techniques to know
The most common form of project schedule is a Gantt chart. Both a milestone schedule and a detailed project schedule can be created as a Gantt chart. When choosing scheduling software, look for project scheduling tools that allow you to create different views from the same schedule. If you create a detailed project schedule with milestones as a Gantt Chart, make sure it can be summarized up to that level for a simpler view that can be easily shared with your team or stakeholders. This gives you the ability to present the same schedule in different formats depending on the level of detail required and the target audience.
Apart from using a Gantt chart, there are a number of other project management scheduling techniques that your team can choose from, depending on your project needs. Two other popular project management scheduling techniques include the critical path method (CPM) and the program evaluation and review technique (PERT).
Critical path method is an approach commonly used in construction project management that bases the project schedule on the project's critical path, i.e., the number of tasks involved in the project and the order in which those tasks must be completed. The critical path is the group of tasks essential to the project's success, put in sequential order. There can be other tasks involved in a project too, but if they are not on the critical path, they're known as float tasks.
The program evaluation and review technique (PERT) involves using a visual mapping tool known as a PERT chart to plan the overall project schedule. A project's PERT chart contains a number of boxes, which each represent a project activity or task. Within each box, there are seven sections, each referring to a different piece of information about the task, such as its duration, its slack, and how early or late the task can start or finish. A PERT chart is similar to a Gantt chart but contains more detail, meaning that PERT is more suited to initial timeline planning, while Gantt charts are better used to track time during the course of the project.
Whichever of the project management scheduling techniques your team chooses, it's important to thoroughly research your chosen method and ensure it's right for your team and your project.
Benefits of project scheduling in project management
Project scheduling provides the following benefits:
Assists with tracking, reporting, and communicating progress
Ensures everyone is on the same page with tasks, dependencies, and deadlines
Highlights issues and concerns, such as a lack of resources
Identifies task relationships
Monitors progress and identify issues early
Seven tips for creating a solid project schedule
The time management processes identified above are the key steps to creating a project schedule. However, keep these seven tips in mind to make sure your schedule is realistic.
Get input from stakeholders: Don't create your schedule in isolation. It's important to use your team and other stakeholders to identify tasks, resources, dependencies, and durations.
Reference past projects: Looking at previous projects with similar scope and requirements can help create realistic estimates and ensure you haven't forgotten any tasks.
Keep risk in mind: Identify and document any factors that pose a risk to staying on schedule. This will help your risk management efforts.
Consider any non-work time: For example, make sure vacations and holidays are reflected in your schedule so that you're not assuming people will be working when they're not.
Define the critical path on your project: Identifying your project's critical path allows you to prioritize and allocate resources to the most important tasks in the project.
Record scheduling assumptions: Write down the logic behind your scheduling predictions. For example, if you assume it will only take 10 hours to complete a task because you have a senior engineer. Then, if you end up with a junior engineer, you can understand and explain why it took twice as long as planned.
Include project milestones: Milestones are events or markers that stand for an important point in your project. They're useful for creating a summary schedule, reporting to executives, and identifying problems early. Here are some milestone examples:
Project kickoff
Design approvals
Completion of requirements
Product implementation
Project closeout
Create a powerful project schedule with Wrike

Choosing a project scheduling software
Many projects can benefit from project scheduling tools, or project scheduling software that allows stakeholders to easily visualize their project scheduling process. Which project scheduling software you choose depends on your project scheduling methods, but you should ensure the ability to produce Gantt charts easily and efficiently.
The right project management scheduling techniques can zero in on individual tasks, as well as zoom out to see the bigger picture of the project milestones that need to be met.
Wrike for project management allows you to maximize your project management scheduling tools and techniques and bring 360-degree visibility to your next project.
Features to look for in project scheduling software
Choosing the right project scheduling software is crucial for successful project management. Here are some key features to look for.
Customizable shared team calendars
Keeping your calendar clutter-free and up-to-the-minute is essential for efficient project planning. Ensuring that your project scheduling software has the functionality to connect you and your teammates' calendars to projects and tasks will guarantee that updates are seen immediately, and changes can be made exactly where and when you need them.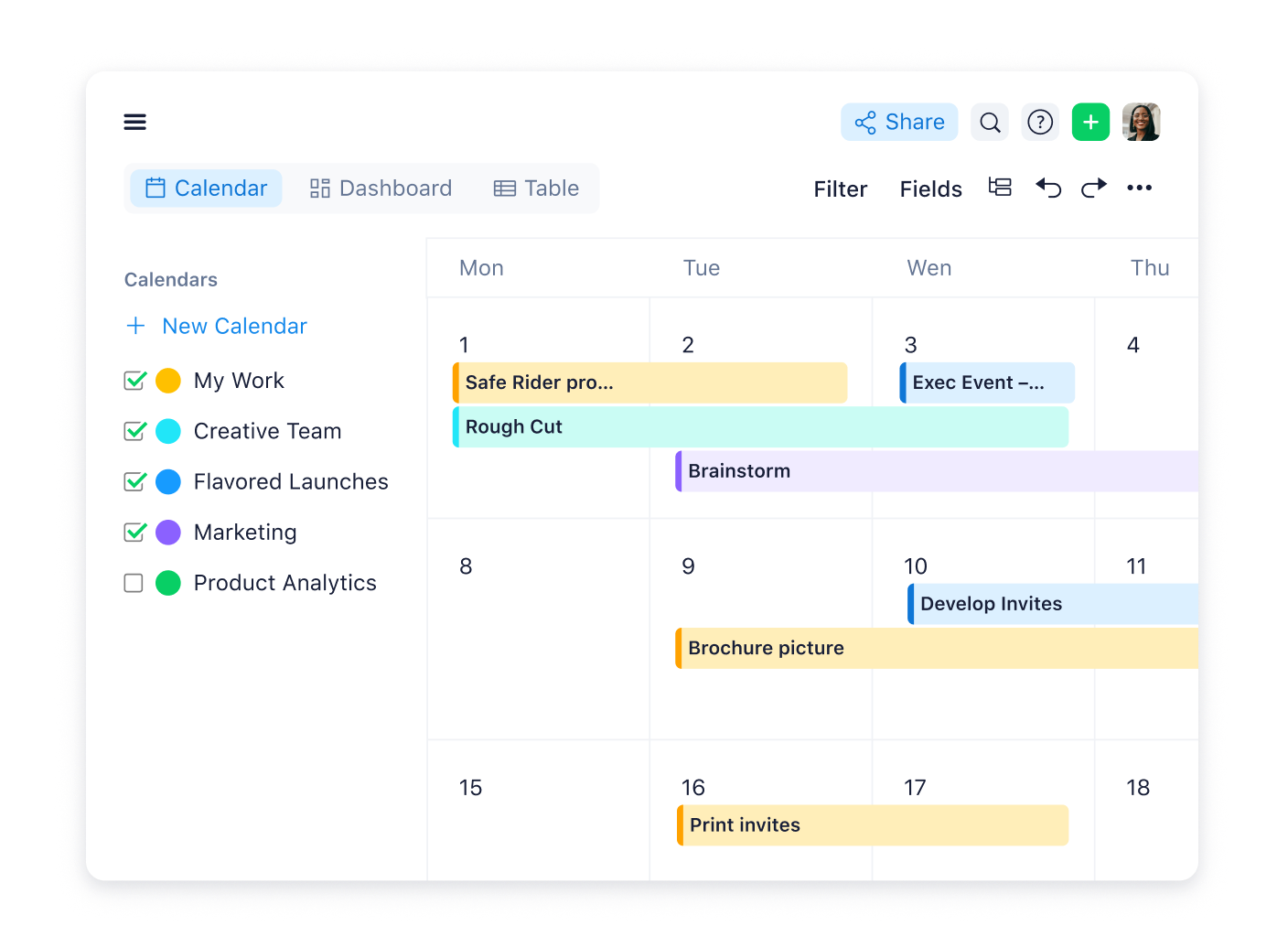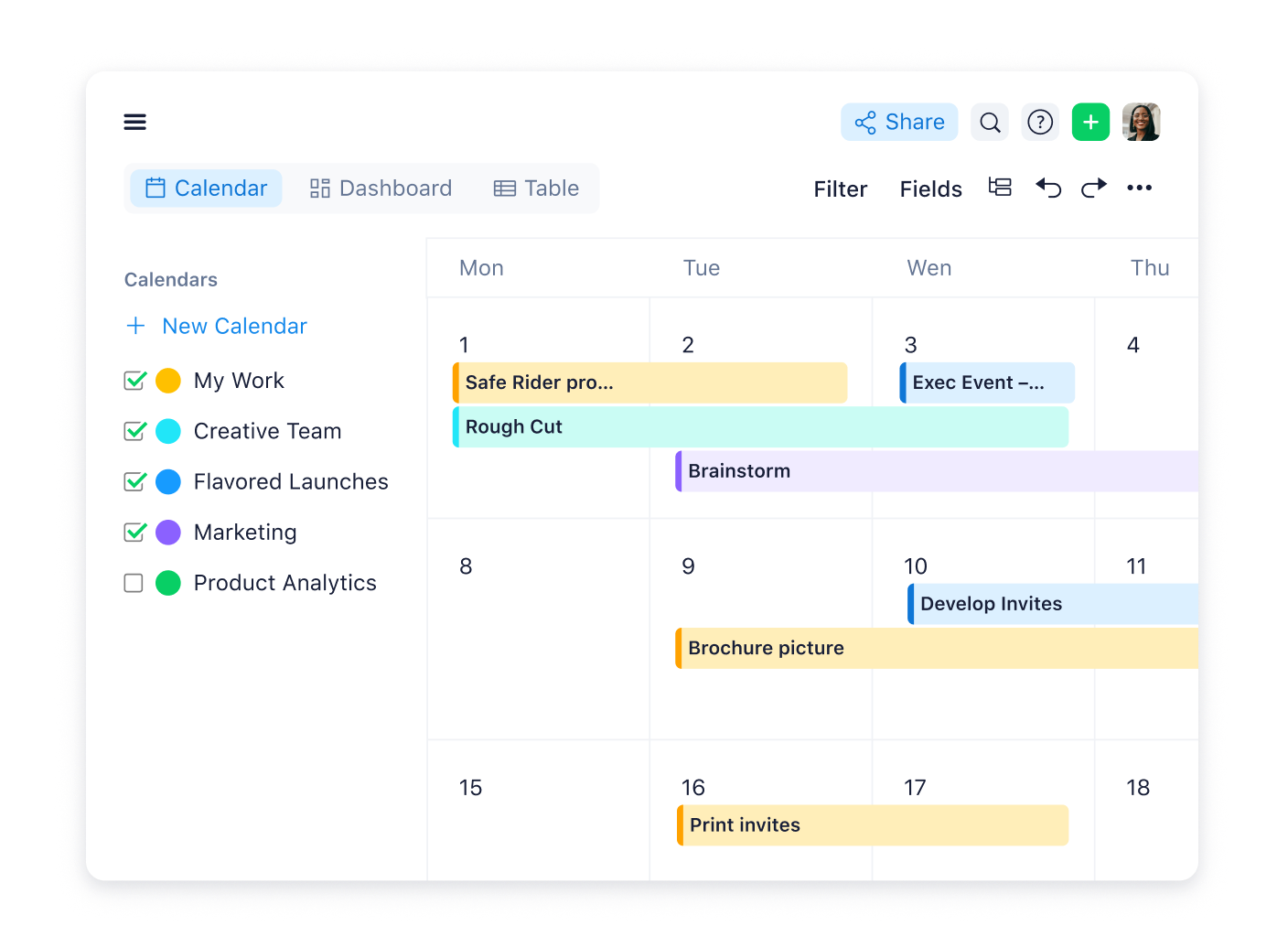 Risk and issue tracking
Unnoticed risks have the power to completely overthrow a project's schedule. Project managers need to be able to identify, track, and rectify risks as soon as they arise, especially when deadlines are tight. Choose a project scheduling software with robust risk management tools so that risks can be tracked by all stakeholders in real time and escalated as soon as they begin to obstruct project progress.
Dynamic request forms
Nothing slows a project down more than tasks being assigned to the wrong team or becoming lost in a sea of disorganization. Your project scheduling software should utilize AI to coordinate tasks and seamlessly insert tasks into your teams' workflows. Every task should be assigned to the correct person, with every stakeholder in the know about its progress.
Customizable dashboards and work views
People work better when they can work the way they want to. Depending on your team's industry, the specific project, or the project scheduling techniques we mentioned above, you may need to utilize different views on your personal dashboard. Wrike's project scheduling software offers customizable dashboards that allow teams to assess workloads, results, and more at a glance, in any view that suits them.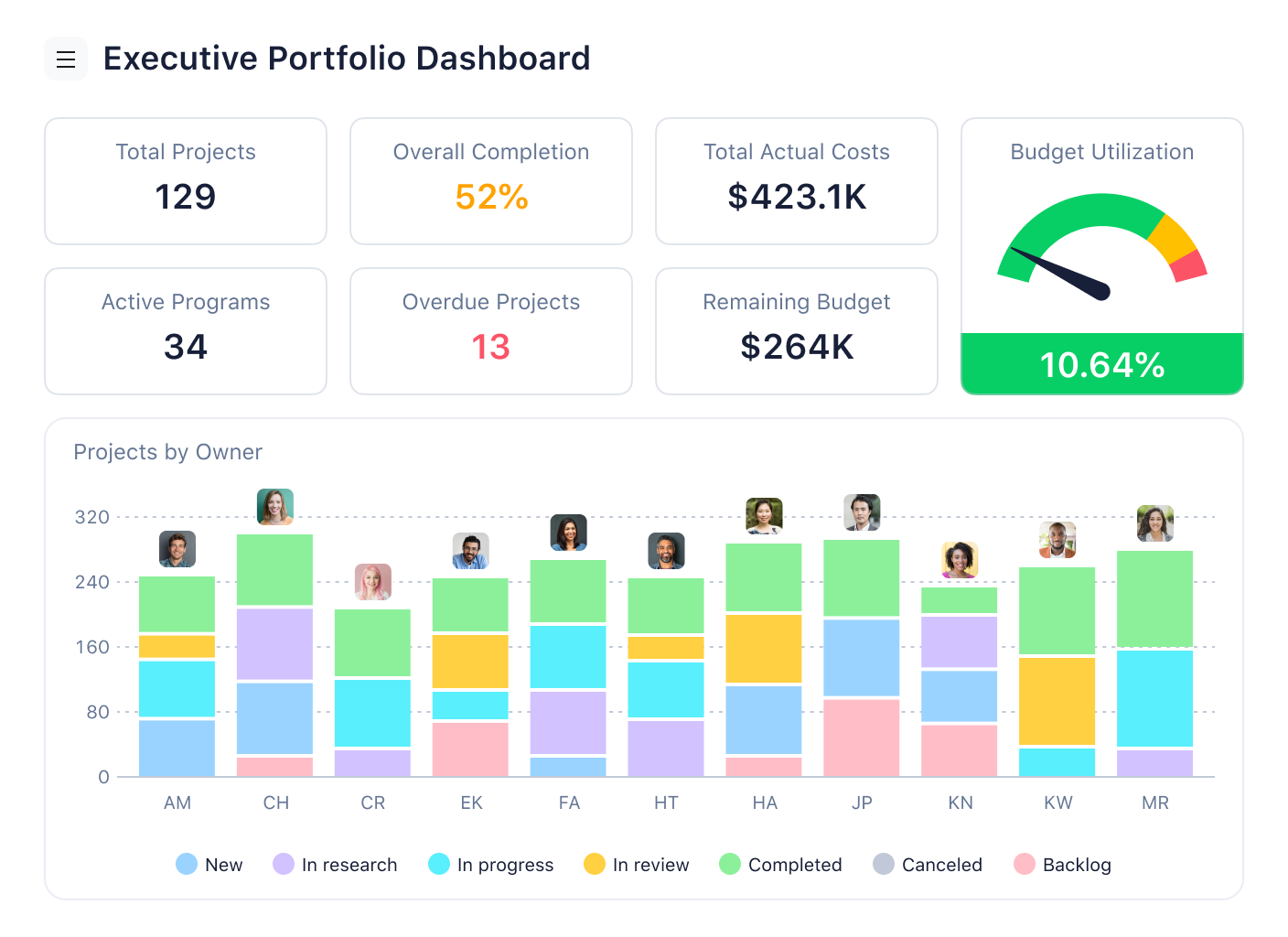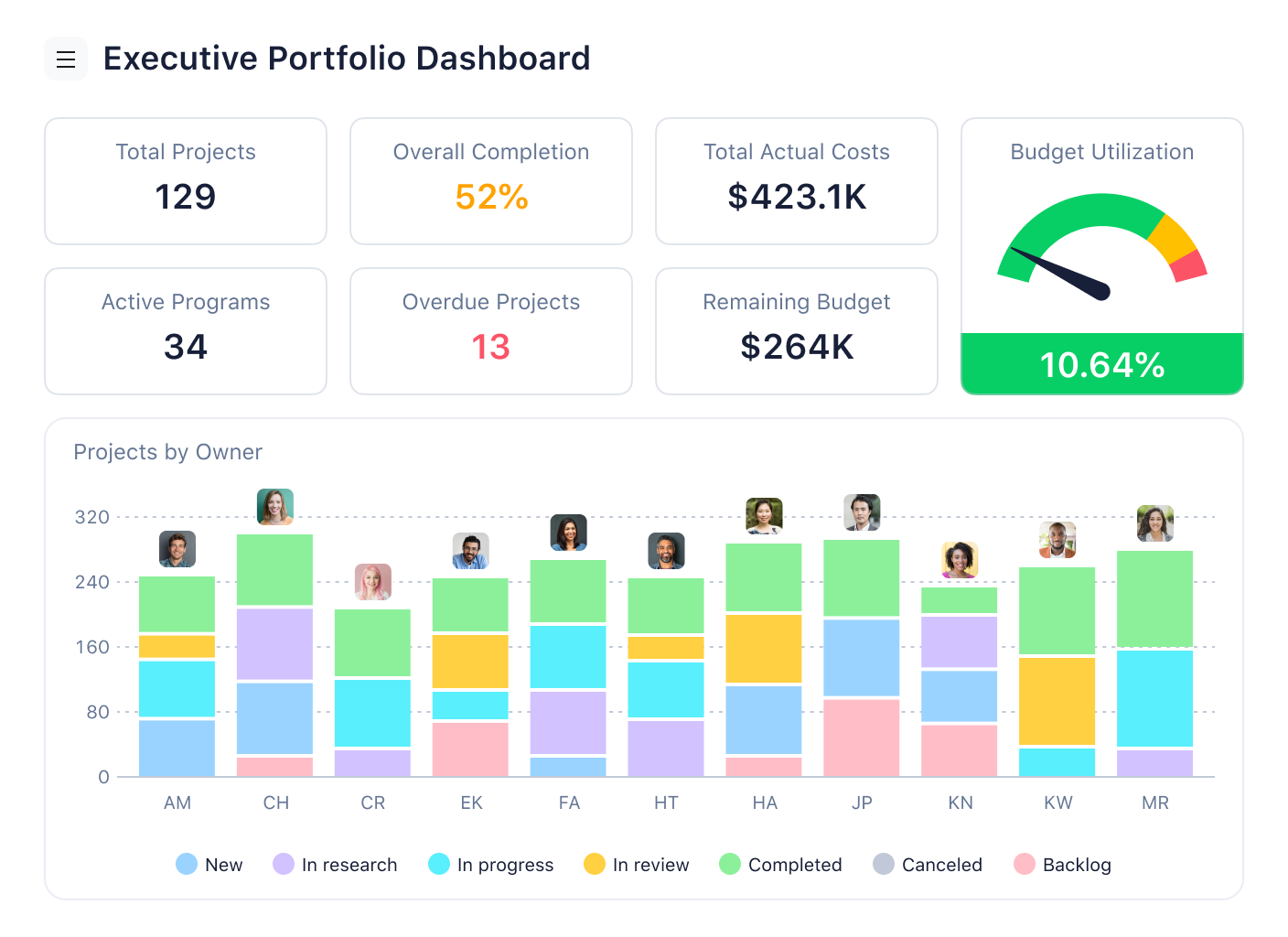 Cross-tagging
Cross-tagging is an invaluable tool for project scheduling, as it ensures that cross-departmental tasks and projects are not lost between teams. Cross-tagging allows teams to view their work in the context of any relevant workflow or parent project. One task can live in the folder of multiple teams, easily accessible from anywhere. This ensures seamless collaboration when planning and scheduling a project, as everything you need to know is right in front of you.
Why use Wrike as your project scheduling software?
With Wrike's project scheduling software, your team has the power to automate and streamline work for your entire team. Wrike's unrivaled flexibility connects tasks, teams, projects, and deadlines across your organization, so that project scheduling obstacles become a thing of the past.
Using Gantt charts, you can easily visualize project timelines and identify potential roadblocks. You can also adjust task due dates and milestone in real time, enabling your team to collaborate efficiently.

With Wrike, project scheduling is easy and precise. Find out for yourself with a free two-week trial.