Methodologies
What Are the Differences Between PMBOK vs. PRINCE2 in Project Management?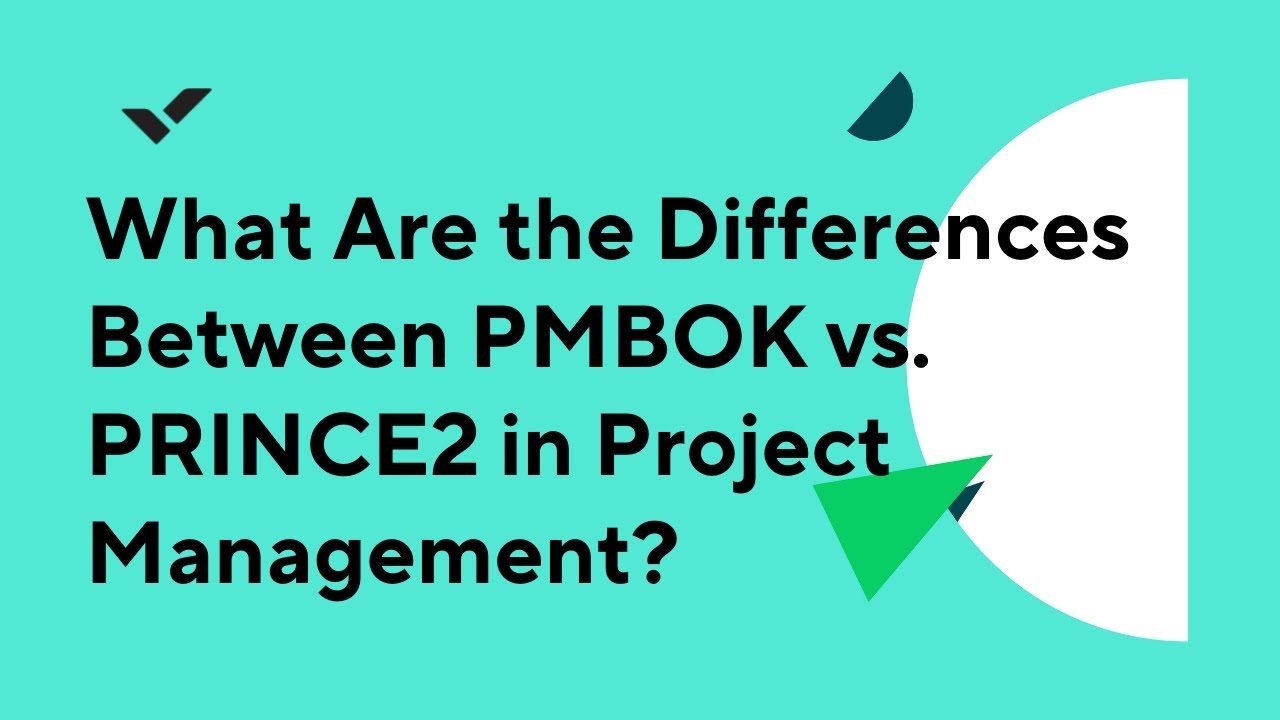 What Are the Differences Between PMBOK and PRINCE2 in Project Management?
There are various project management frameworks in use today. Two of the most common are PMBOK and PRINCE2.
PMBOK stands for Project Management Body of Knowledge. It's a standard established and overseen by the Project Management Institute (PMI) in the USA, one of the foremost project management organizations. PRINCE2 means Projects In Controlled Environments. It is a framework developed by Axelos, a project management consortium and community in the UK.
Both frameworks encapsulate project management best practices. They provide a structured approach for businesses to manage projects efficiently from start to finish. Read on to learn about the differences between PMBOK and PRINCE2.
PMBOK
PMBOK is often described as descriptive. It specifies project management methodologies, process inputs and outputs, and knowledge domains but does not define how they should be applied. It is regularly updated with best practices advancements and regulated by the PMI.
PMBOK restricts decision-making to project managers, making it challenging to delegate management responsibilities to other parties or senior executives. The project manager may ostensibly become the principal decision-maker, conflict resolver, planner, resource manager, and so on, according to the PMBOK.
PRINCE2
PRINCE2 is frequently described as prescriptive. It specifies what should be done on a project, by whom, and when. One of PRINCE2's core strengths is ensuring that critical choices are driven by a solid business case. It emphasizes structure and control from the senior management rather than solely from the project manager.
PRINCE2 offers a unified approach to project management, which is why it has been embraced by many government and international organizations. It is famous for its simplicity, making learning easy for people with less expertise.
Differences between PMBOK and PRINCE2
The major differences between PMBOK and PRINCE2 include:
PMBOK is accepted as the industry standard rather than merely a methodology. PRINCE2 is a popular project management methodology. Both outline procedures and principles for completing projects successfully.
While PMBOK emphasizes the project manager's role, PRINCE2 outlines various other project management roles. PRINCE2 allows for the extension of the project management control process to new levels of responsibility.
PMBOK is a comprehensive guide for project management and is known for covering a broad set of knowledge areas in depth. PRINCE2 is not as extensive as the PMBOK, but it emphasizes the need to develop a strong business case before making important project decisions.
PMBOK includes many useful tools and describes the steps of project management in detail, along with the inputs and outputs of processes. PRINCE2 does not adequately explain several project management domains, but it explains in-depth the many positions that make up the project management team.
PMBOK processes can be complicated. PRINCE2 processes are straightforward to implement.
PMBOK places much greater emphasis on soft skills rather than purely technical project management skills. Meanwhile, some users believe that PRINCE2 overlooks the significance of soft skills, which should be a project manager's priority.
PMBOK and PRINCE2: Best uses for the two frameworks
PMBOK is best used as a guide for all project management procedures, processes, tools, and approaches in an organization. PRINCE2 is best used as a guide for project management decision-making and processes. PMBOK is more detailed and complex, and PRINCE2 is comparatively simple and elemental.