Product Analytics
Product Management Guide
Product Analytics Definition and Overview
Understanding customer requirements is critical to product success. Product teams can discover what customers want by carrying out interviews, conducting surveys, and reviewing product analytics.
Product analytics helps companies understand how end-users utilize the product. It depicts real-world results and is not based on assumptions or theories.
If you are looking for answers to the following questions, it's time to deploy a product management analytics tool:
How many hours do users spend daily on the product?
What are the essential user actions?
Which product features are used the most?
Which features are least used by the customers?
Product analytics tools allow product teams to understand their users and create a better client experience.
In this section, we will share everything you need to know about product analytics to set your team up for product management success.
What is product analytics?
Product analytics is a framework that helps teams understand customers' engagement with their product or service. It allows product teams to evaluate behavioral data, identify suitable opportunities, and create exceptional client experiences.
Product analytics tools help to:
Track and document customers' interactions with the product
Review real-time behavioral data
Discover actionable insights to improve the customer journey
Quit using individual assumptions about what customers want and go beyond vanity metrics by employing concrete numbers about customers' involvement with the product.
Why is product analytics useful?
No matter what market you sell in, competitors exist. There is no shortage of product options for customers.
Companies often base their product features on gut instincts, guesswork, or internal budget needs. Successful products are defined by the problem they solve for a customer, which needs to be backed up by real-world data. Going on anecdotes or assumptions will not help.
This is how product analytics can benefit your business:
Aids in making data-driven product decisions
Enables feature conceptualization, development, and release that suits end-user needs
Illustrates the business impact of the product in incremental revenue, customer expansion, and retention rate
Who uses product analytics?
Product analytics is helpful for employees across functions — from the product management team to any stakeholder making product decisions. Here's how product analytics can benefit each of the following roles:
Product managers
Product managers are in charge of creating impressive digital experiences for the customers. They use analytics tools to identify the behavioral patterns of the customer, run experiments, and make data-driven decisions.
Insights generated from these tools can be crucial to increasing customer activations and boosting retention rates.
Marketing managers
With marketing having a customer focus, marketing managers also stand to gain from product analytics.
They can discover which marketing programs — promotions, social media posts, and campaigns — bring in the most website visitors. With this information, they improve product marketing campaigns and boost campaign conversions.
Software development team leaders
Product analytics can help software engineering team leaders to understand how customers engage with the product. They can retire the less popular features, resolve bugs, and make modifications based on customer requests.
UI/UX designers
UX designers can utilize product analytics to improve the end-user experience by simplifying the interface and making it more intuitive.
They can redesign the lesser-used features and identify possible points of customer abandonment in the product journey.
How does product analytics work?
For relatively new products, interacting with customers is a good starting point to guide the product team on their next course of action. However, when a product crosses a specific threshold of users, it is time to put product analytics into action.
Real-world customer engagement data gleaned from product analytics tools provide valuable business intelligence for product teams. This is how it works:
Step 1: Match business goals to product numbers
Outline the business objectives that need to be collected from the customer data. Getting this in place helps avoid wastage of team time and effort.
Product analytics tools help in capturing customer usage data about the product — for example, identifying how to convert free trial customers into paid subscribers.
Step 2: Establish a product analytics tracking plan
Data gathered from product analytics is divided into smaller units called events. Events are specific actions taken by a product user. Here is a list of possible user actions:
Opening a new screen
Sending and receiving a message
Using a specific feature
Closing the app
Create a detailed product analytics tracking plan in a spreadsheet or your product management software. List all possible user actions that need to be tracked. Mention the criteria for tracking and assign each of these action items to relevant team members.
Step 3: Identify the right product analytics tool to use
The next step is to identify the most suitable product analytics tools for your product.
Since every tool has its specific benefits, consider using a free trial to see which suits your needs. Then, implement your unique product analytics plan by evaluating the customer's user journey.
How can you use product analytics?
Product analytics can be employed in diverse use cases. Here is a brief list of what it can help teams to accomplish:
Customer acquisition
Product analytics tools can aid teams in identifying:
Top customer acquisition channels for the company
The channels that customers prefer to use
The best prospects from the existing pool of users
The optimum cost of acquiring a new customer
User activation
User activation is the experience a customer has on their product buying journey.
Product analytics can help optimize this entire journey to win customer loyalty and increase retention rates.
Customer retention
Customer retention is a critical metric that defines whether customers will stay with the product or leave it.
Teams using product analytics can track the number of satisfied and unsatisfied customers. They can also identify the specific product features that users enjoy. This can be used to win over any unsatisfied customers.
Customer referrals
Make happy customers talk. When your best customers recommend your product on social media, it creates social proof and encourages new prospects to try out your product. Measure the referrals to increase customer loyalty and win new business.
Product revenue
A successful product is a money-spinner for the company. Utilize product analytics to optimize your sales funnel, reduce customer acquisition costs, and increase per customer value.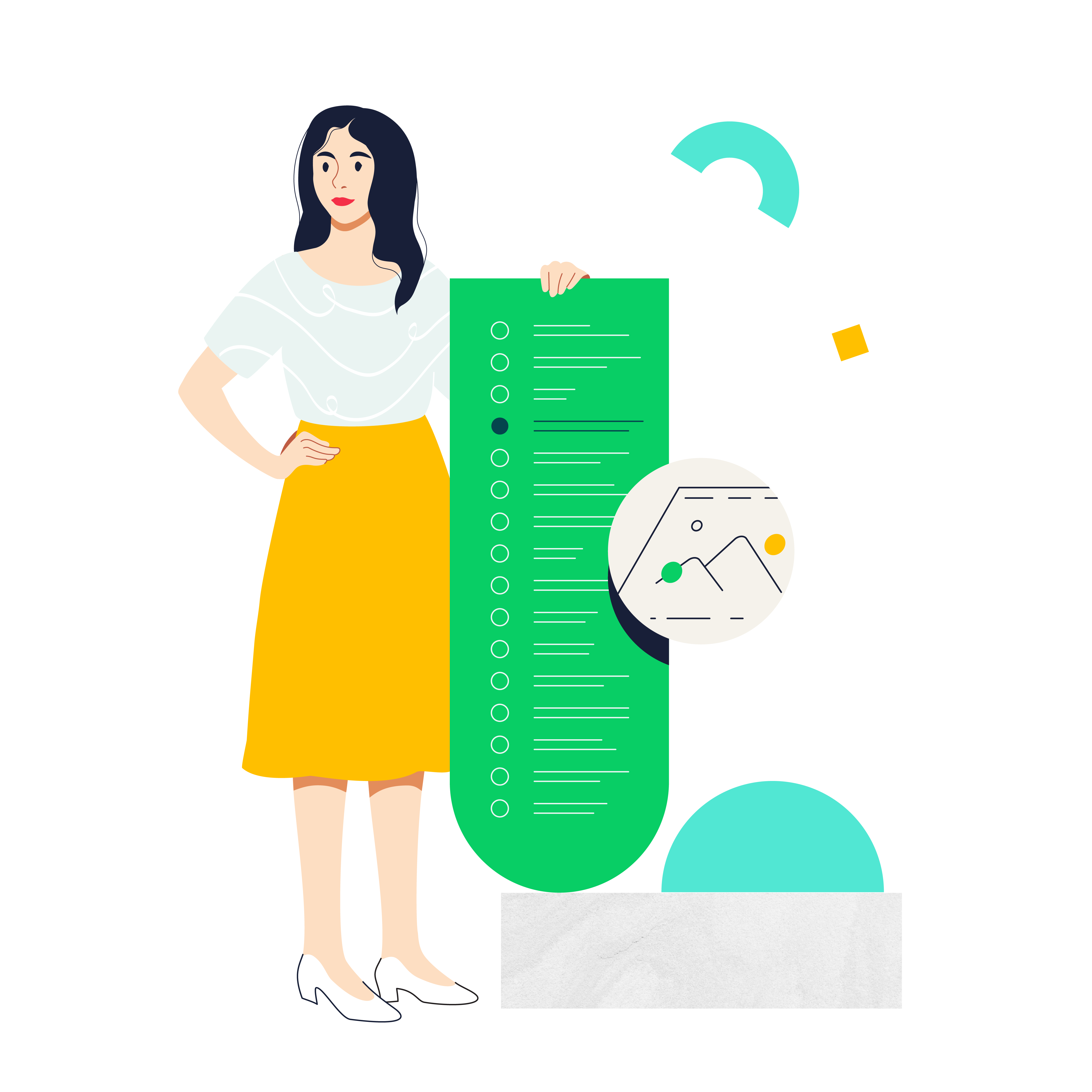 Essential features for product analytics tools
A product analytics tool typically works by tracking the user actions within your product or service. For example, a product analytics tool would track clicks, pageviews, swipes, and downloads on a website.
Let's evaluate the essential features a product analytics tool should have to ensure product management success.
Real-time data inputs
Automating the data inputs is critical to getting the most out of a product analytics tool. Using a manual approach requires immense time, effort, and engineering skills.
With an automated data capture system in place, teams can access secure and reliable information.
Online collaboration
Deploying product analytics tools create a data-driven workplace to build a digital experience for customers without any guesswork.
Optimize team collaboration and enhance team productivity by bringing the entire team into the product analytics suite.
Generate custom customer reports for diverse stakeholders and increase real-time data sharing by emphasizing team-wide adoption of product analytics tools.
Product-market fit
Product market fit is achieved when your customers become your loyal advocates and spread positive word-of-mouth to their peers.
A robust product analytics tool can help you identify key data points to measure the product-market fit. This can translate to:
Calculating the total number of users (TAM) that your product can potentially help
Understanding the users retained over specific time periods and
Running an in-depth analysis to identify if all the acquired customers are retained or not.
Data security and governance
Keep your database safe and secure. Product analytics tools should allow you to categorize data and provide role-based access to specific team members.
It should give you complete control over who can view the data or modify datasets. Ensure that the analytics tool has two-factor authentication, protected access, and authorization controls. It should have built-in privacy, compliance procedures, and encrypted cloud databases.
Comprehensive integrations
Seamless third-party integrations allow product teams to deal with complex questions. They can run a detailed analysis of external information, which in turn empowers the team.

Connect your most-used tools with Wrike to create unified data sets and eliminate silos to harness organizational data for better business outcomes.
Optimize product performance with Wrike
Just creating a product and launching it is not enough. A product should be adopted by the customer too.
Planned and organized deployment of product management analytics tools can result in a product that's easy to use with an intuitive user interface.
Using product analytics can help you retain customers, improve product performance, and boost company profitability. Start a free trial of Wrike to set your team up for product management success.