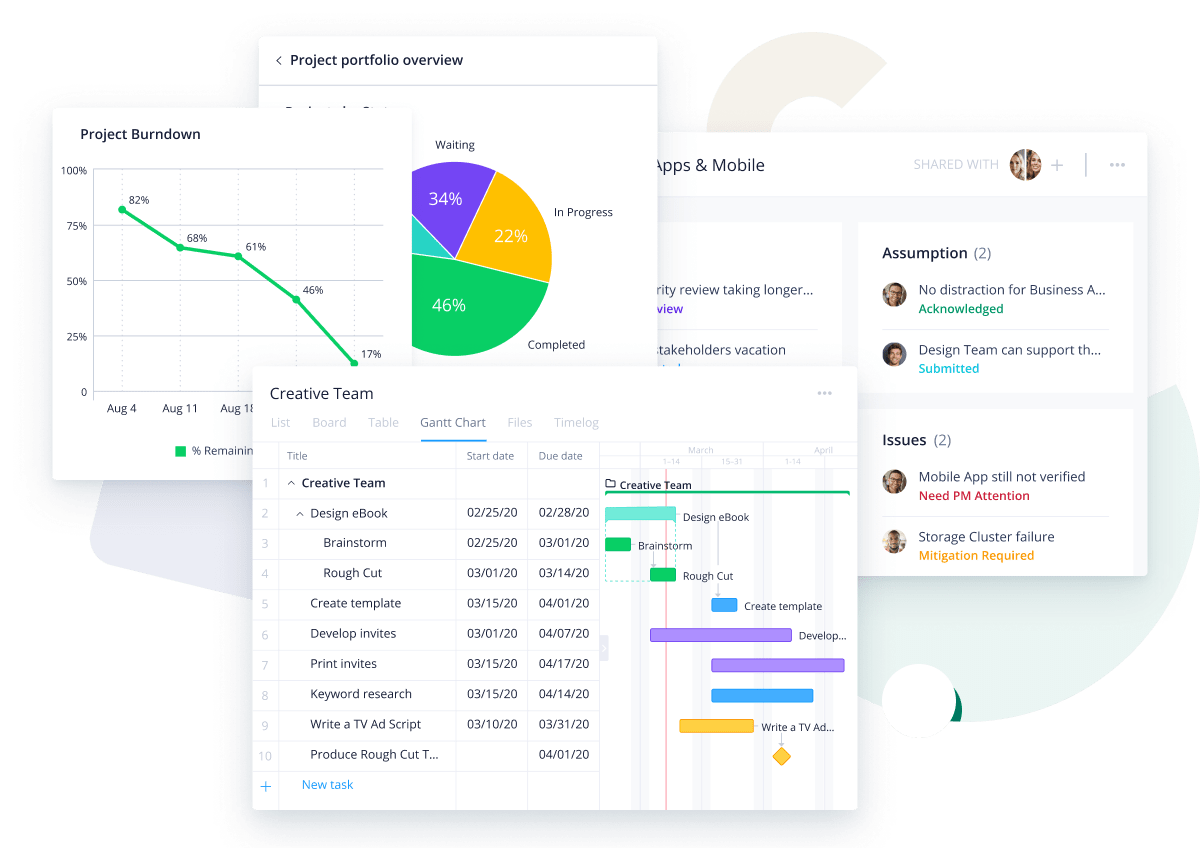 How to manage work with Wrike
Work management software is a digital tool that enables you to plan projects, assign tasks, and review progress across your entire team. Use Wrike's work management software to achieve company-wide success, crush deadlines and increase revenue.
The objective of a work management system is to improve the capacity of your company and employees by increasing visibility across projects and teams. A great work management system can help you schedule work efficiently, better utilize resources, and effectively meet your clients' needs.
Task management involves a single piece of work, whereas work management requires a full understanding of a range of tasks and teams. Task management is managing a single task from planning to execution, and work management is managing multiple tasks and those who are charged with completing them.
When choosing a work management software, look for an option that allows you to create one-click Gantt charts, plan work via Kanban boards, and utilize handy @mentions for easy communication. Work management software like Wrike can help you supercharge your team's efficiency, accountability and communication.