Modernize IT Project Delivery
Meet the needs of your workforce by optimizing your operational and strategic workflows to drive organizational resilience.
Empower your Agile IT teams
Plan and execute strategic initiatives in the same place where you manage daily service requests. Boost productivity by unifying and automating end-to-end IT workflows.

Streamline IT requests
Maximize efficiency by streamlining IT service management processes from intake to prioritization and resource allocation to impact tracking and documentation.
Reduce admin work
Accelerate and optimize project delivery by automating routine IT processes to cut down time-consuming manual tasks.
Focus on top priorities
Align with your company's strategic goals and ensure teams are focusing on the right work by unifying planning, collaboration, execution, and reporting in Wrike.
Catch up on Collaborate 2023
Collaborate 2023 was bursting with insights on efficiency, Wrike best practices, and product innovations. If you missed the live event or want to rewatch your favorite bits, we've got you covered! All sessions, from keynotes to breakout presentations, are now available on demand.

Build the hybrid enterprise
Align IT with business goals by removing silos, increasing visibility, and driving collaboration. Automate requests and improve workflow with Wrike's IT project management tools.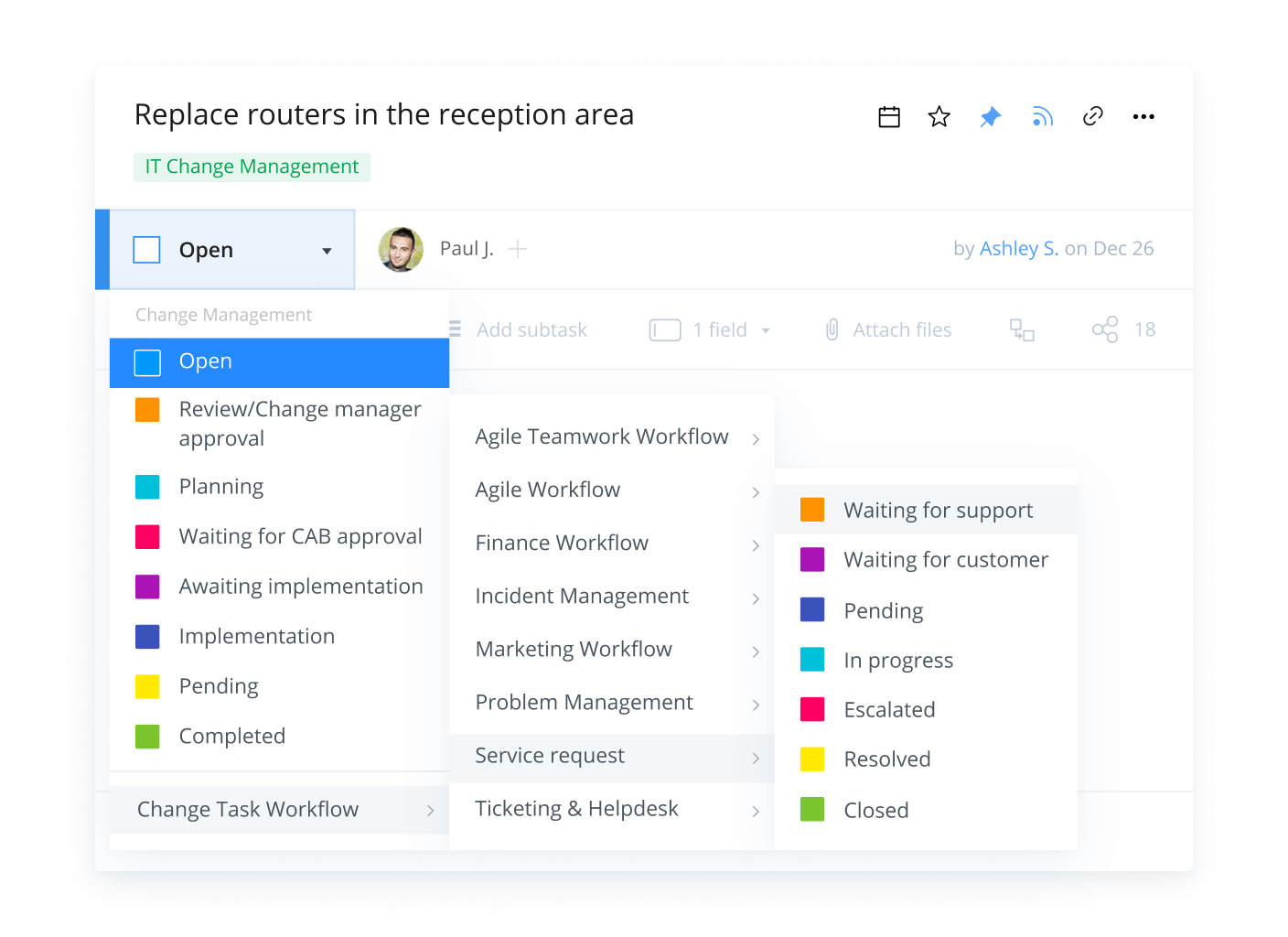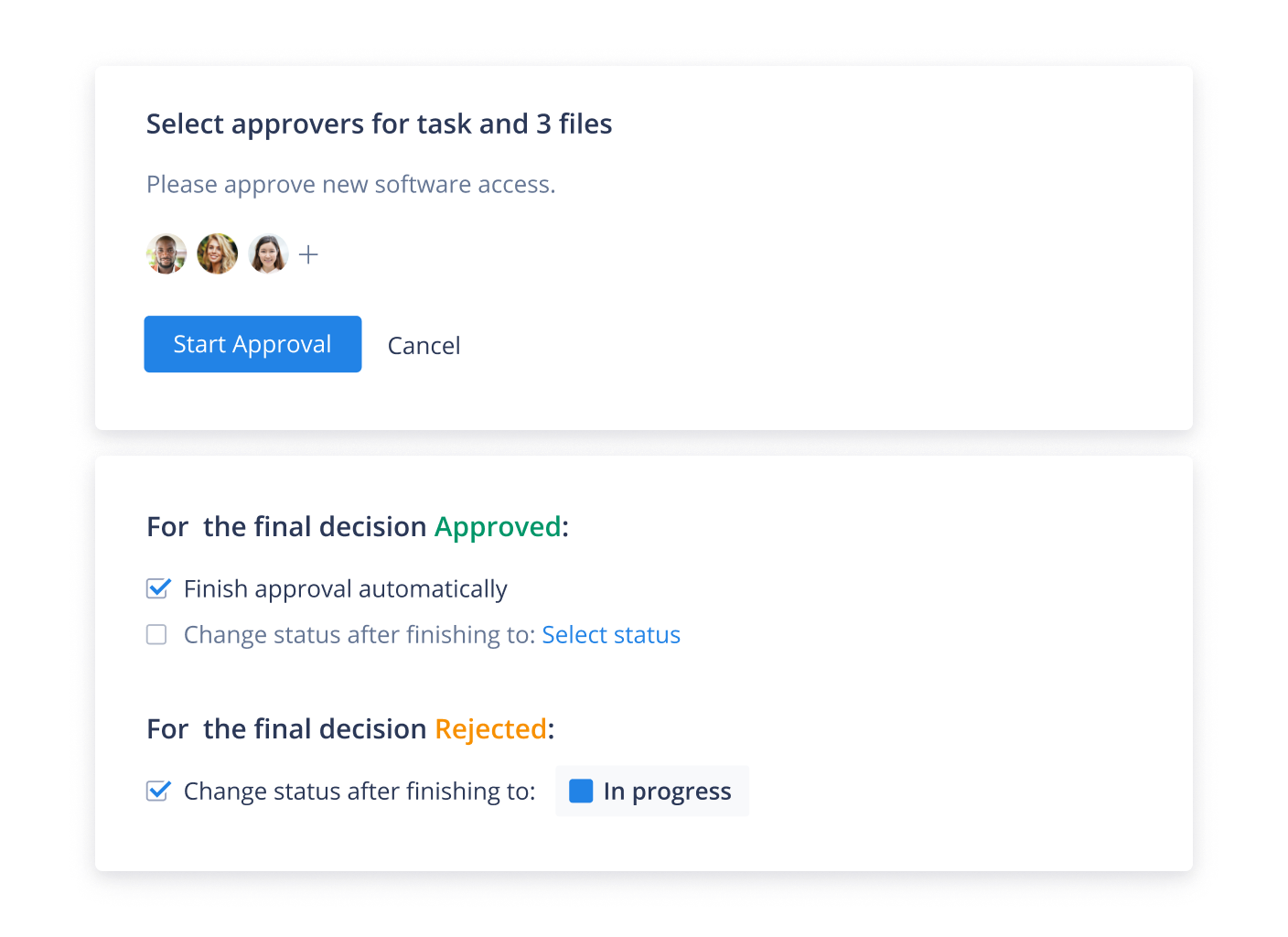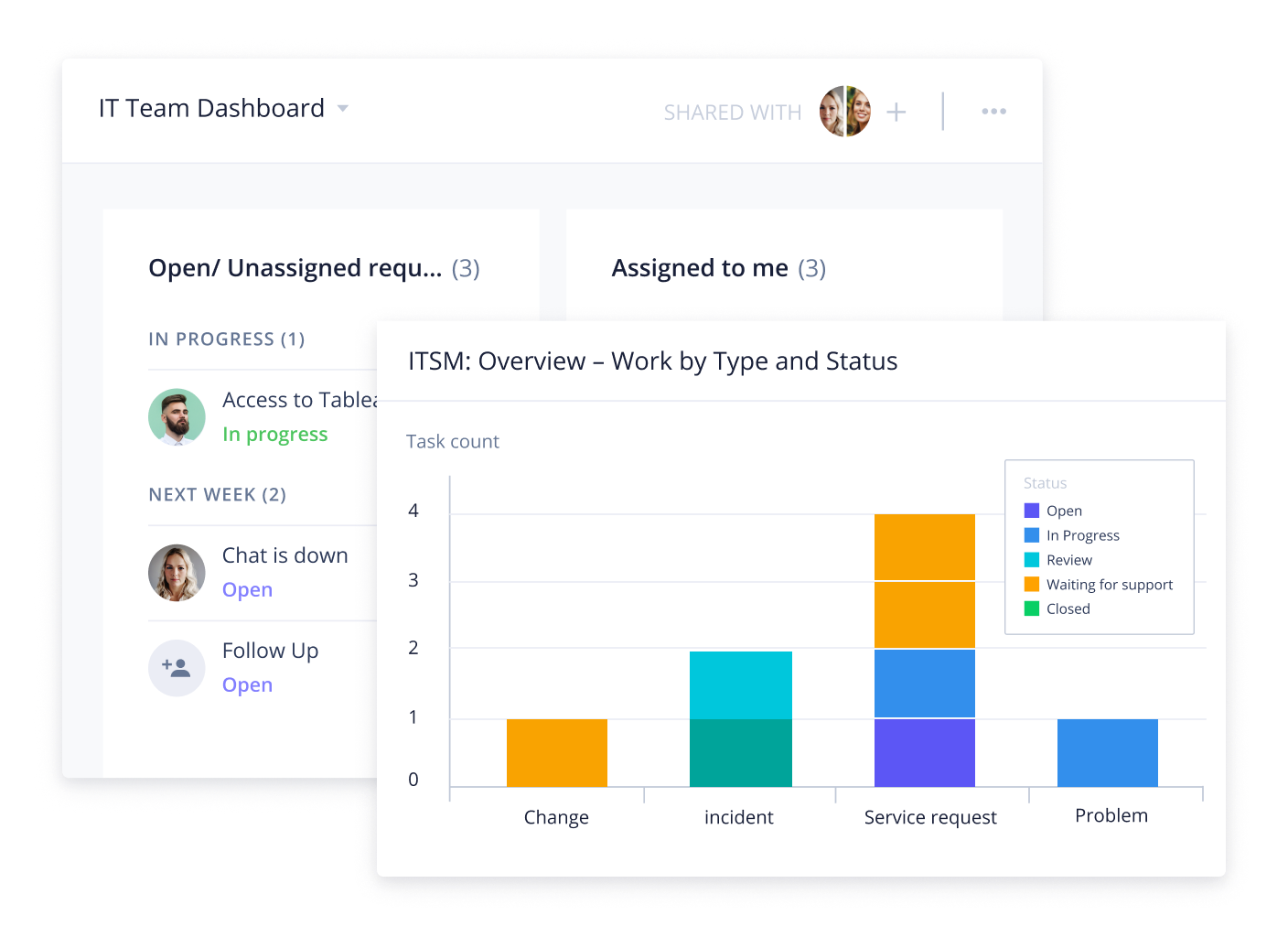 Power your teams with pre-built templates
Equip your IT teams for every possibility with trusted IT project management templates.

Improve IT service management
Set up and tailor your service desk to manage incoming work effortlessly, prioritize and distribute tasks quickly, and deliver on time. Easily track progress and get advanced performance reports.
IT PMO
Optimize end-to-end IT project delivery by ensuring projects are deployed in compliance with your best practices. Streamline project intake, planning, and execution with full visibility into all projects to consistently meet targets.
Easily implement Agile workflows
Improve delivery by tackling incoming requests efficiently and quickly responding to changes. Prioritize and plan with ease, increase cross-team visibility, and drive impactful sprints.
Streamline the way you work

Switching between dozens of apps only wastes your team's time and delays projects. Centralize all IT workflows in Wrike for a single system of record while still using the tools you love.

"Wrike is easy to understand and use. For example, the dashboards are a customizable way of managing work — whether it's organizing your team or filtering data. A team can see at a glance what they are working on right now or if they need to mitigate risk or escalate a task."
Christina Fischer, Global Product Manager, Siemens Smart Infrastructure
"We work with everyone across the company, so Wrike keeps everything in specific communication streams, which is really critical. Overall it's probably an 85-90% reduction in the number of emails."
Matt Andrews, Marketing Campaign Manager, Aerotek
Take advantage of Wrike's powerful features
Benefit from a range of additional features in Wrike's IT project management software that will help your team work better together.

Improve WFH practices
Support teams to collaborate from anywhere, with versatile work management software they can log into quickly and securely.
Improve team collaboration
Benefit from the range of features in Wrike's IT project management software that will help your team streamline tasks and work better together.
Get Gantt charts in one click
Visualize due dates and plans with Wrike's drag-and-drop Gantt charts. Adjust as needed when deliverables change.
Maximize your IT teams' time
Wrike's IT project management software helps IT teams improve resource allocation and show their true value across the organization.
Align goals across departments
Avoid inter-team silos with Wrike's work management for enterprise. Consolidate goals and achieve more.
Get up and running with Agile
Structure your IT sprints with smart folder organization, adjustable Gantt charts, and purpose-made Agile templates.
Enable your IT teams to drive digital transformation
Seamless IT project management software