Umpqua Bank's Creative Team Turns to Wrike to Consolidate Communication and Enhance Vendor Visibility
Feature highlights
Seamless Email Integration, Activity Stream, Detailed Reporting
Top Challenges
Consolidate communications and enhance visibility, track deadlines
Why Wrike
"Needed some stability and some type of process put in place to facilitate collaboration."
Departments using Wrike
Creative Services
Umpqua Bank — financial holding company based in Portland, OR.
Their story
Communication chaos quickly ensued as the creative team's projects quadrupled in size
Not every bank makes creativity and collaboration a top priority. But at Umpqua Bank, employees are encouraged to voice their ideas, connect with the community, and find creative ways to surprise customers with unique in-store experiences. When they're not giving out free ice cream or cookies to customers, they're collaborating with partners and vendors. "We work closely with all our designers and writers to make sure that we're telling stories of the community to really connect with all our customers," says Jason Resch, VP of Creative Services. The creative team at Umpqua handles about 150 projects a month, and with tight deadlines and requests constantly coming in, it's important to stay on top of each and every project.
For many years, email was the primary tool for communication and collaboration. When the marketing team needed something from the design team, for example, they would email a designer the details of the job. This quickly led to a slew of forgotten emails, lost revisions, and time wasted in a scavenger hunt for project information. In an attempt to tighten communication and track deadlines, the team implemented Marketing Pilot. However, the tool fell short for communication and the team fell back into old email habits. "We always thrive in this place of chaos, which is part of the beauty in what we do," says Jodi Jordan, VP of Marketing Strategies. "But we've recently doubled in size and the number of projects has quadrupled, so we needed some stability and some type of process put in place to facilitate collaboration."
When we're looking at 150 jobs a month, and trying to imagine how we're going to accomplish getting all those jobs done, and how to organize them all — I can't imagine how we would do it without a solution like Wrike.
Jason Resch, VP of Creative Services
Their victory
Communicating in Wrike makes it easy to collaborate on projects so more time can be devoted to creativity
Once the team adopted Wrike, projects came together quickly, collaboration was easy, and email was no longer the default repository for files and updates — which made everyone's work more visible. "We love Wrike because it keeps everything linear," says Natasha Jones, Creative Services Production Manager. "Everything's in one spot so we're always able to quickly retrieve the history needed on any job." One big advantage of Wrike that has improved overall quality of work and communication is the ability for vendors to view jobs in the early stages. "Wrike is a game changer for us as far as partnering with our vendors," says Jones. "I'm able to tap them into jobs at the beginning of a project so they have a heads up that something is coming down the pipeline for our print partners. We can collaborate in the beginning, and we can troubleshoot before things go off the rails." Instead of scouring emails, the creative team can communicate consistently in one place. "With Wrike, I don't have to go through my email to find different communications from all the different stakeholders," says Heather Krizanac, Brand Program Specialist. "Anytime I have a request for a new job — I now kick off that job in Wrike. And I know immediately that's where all the job info will be located."
Before Wrike, larger projects would take priority and smaller projects were generally backlogged, regardless of importance. Wrike allows the Umpqua team to see all ongoing projects, large and small, and prioritize based on speed and importance. "We now have the ability to run reports and see metrics on the amount of work we actually complete," says Jones. "So it's been great for us to showcase the breadth and volume of work we've accomplished. We couldn't have done that without Wrike." Most importantly, Wrike allows the creative team to focus more of their attention on the job aspects they love. By eliminating the need to search for data in emails, they can focus on creativity, culture, and connecting with customers. "When you do collaborate face-to-face, it's more on the creative elements of a project versus the procedural stuff," says Carrie Buttke, VP and Marketing Manager. "Wrike manages the mundane part of the project for you so you can use that collaborative energy towards more creative things."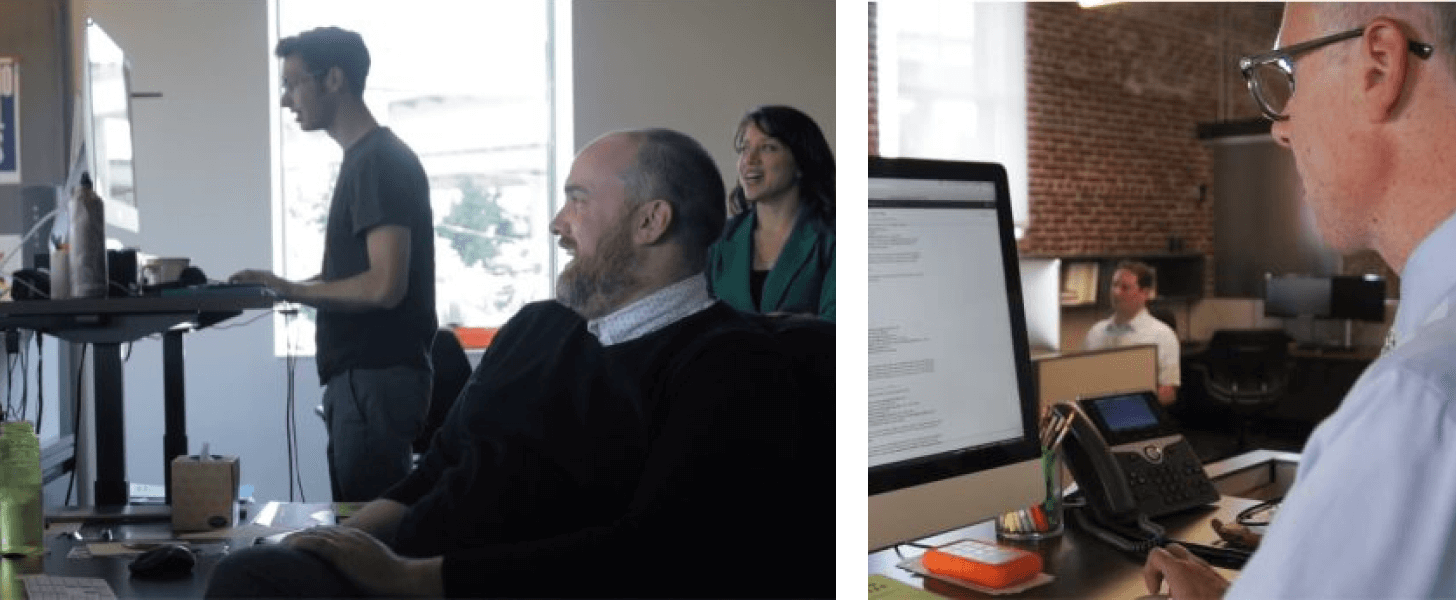 Their superpowers
Seamless email integration
It's impossible to eliminate email entirely, especially when partners and vendors rely on it. That's why the Umpqua team uses Wrike's email integration to keep all communication pertaining to a specific project in one location. "You can email anyone and it will always be in Wrike," says Jordan. "All you do is type in the project number or one of the words in the project name, and it pulls up immediately."
Activity stream
The Activity Stream allows users to quickly view any updates related to a project they're following. This feature allows the Umpqua team to get a high-level view of all ongoing projects and plan accordingly. "One of the many things the Activity Stream has helped me do is eliminate the need to have multiple meetings," says Resch. "Instead, we now have a collaborative trail, where we get together and talk about it all on Wrike — push this, move that, change this. Now we truly are partnering and everybody is involved, without having to attend physical meetings."
Detailed reporting
Real-time reports provide visibility into all important projects. Team leaders and stakeholders can go through the reports, check status, and make any necessary edits or changes before the approaching deadlines. You can customize the reports to be as detailed or as broad as you want. "I love reporting," says Jones. "Throughout the week, we can sit down and go through the checklist, re-prioritize, and shuffle things around. I definitely use this feature the most."
Find out how Wrike can help your business