Headquarters
San Francisco, CA USA
Industry
Travel & Hospitality, Technology
Why Wrike
Needed everyone to be more efficient and have improved cross-functional collaboration and communication
Feature Highlights
Custom Status, Dashboard, Reporting, Workflows, and Wrike Proofing
Airbnb — revolutionary platform that allows guests to live and stay like a local, hosted by passionate experts who want to share their culture and community. Airbnb is a private company, most recently valued at $31B (TechCrunch, March 9, 2017).
Airbnb was about to launch their groundbreaking new Experiences service — and scale creative production across 50 cities worldwide.
Trip Experiences, an extension of Airbnb's revolutionary travel platform, give travelers unique access to local communities and activities in their cities of interest. For example, travelers can explore Havana's music scene with an award-winning vocalist, catch a wave in Santa Monica with a local surfer, or learn samurai culture from a sword artist in Tokyo. Airbnb promotes Experiences with powerful video trailers that showcase the excursion and feature the local host.
After the initial launch of Experiences, CEO Brian Chesky wanted to quadruple production from the initial 12 cities. Creative Production Manager Hoon Kim was tasked with streamlining a process to be able to create thousands of assets, including photography, videography, and digital and print posters.
Their solution at the time — a massive online spreadsheet — was simply not scalable. It couldn't support the rapid changes and versioning created by hundreds of simultaneous users, and couldn't manage the detailed workflows and handoffs for each of the three production teams and Experiences coordinators.
"It was constantly crashing. People ended up creating duplicates of the doc to deal with their own small world of data, which quickly became outdated since they weren't connected to the original doc. There were massive amounts of confusion," explains Kim. "We knew it wasn't the solution."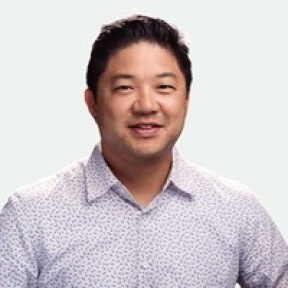 For the people dealing with it day in and day out, the process has gotten a lot easier.
Hoon Kim, Creative Production Manager
Kim set out to choose a comprehensive project management tool that would serve as their work management hub, connecting Salesforce, Google Drive, Gmail, and their Digital Asset Manager. The system would also need to manage asset creation, which was the most complex part of the Experiences launch. And Kim needed a tool that was scalable enough to manage not only the sheer volume of content they needed to create, but also to support a fast-growing team.
Kim and his team discovered Wrike at the Adobe Max conference. The tool not only passed Airbnb's stringent security standards, it offered the unique blend of functionality they needed:
Organizing & searching assets and team members by location;
Scheduling & coordinating production with local hosts, along with project coordinators in San Francisco;
Tracking project discussions, decisions, and approvals;
Tracking status of creative assets within particular team workflows;
and Real-time visibility to the status of all work in the system.
The Airbnb Trips Production team chose Wrike because of its ability to scale. "Before using Wrike, everyone was trying to work in one ecosystem, and that wasn't working," explains Kim. "Everyone went into their own world and didn't talk to each other. And that caused a lot of chaos and communication errors."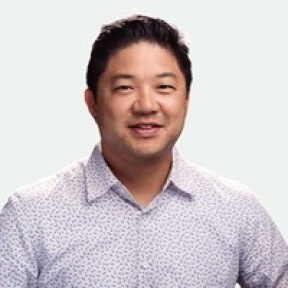 With everything contained in Wrike, we were able to leverage Wrike's functionality to increase the quality of our assets across the board, make sure they were consistent, and also see where we were being efficient.
Hoon Kim, Creative Production Manager
The Airbnb Trips Production team used Wrike to transform and scale their workflow, increasing capacity and speed while decreasing costs.
A flexible, connected system: clear workflows and simplified communication
Kim needed a work management tool that would connect production teams and processes, so Experiences admins could coordinate with team members in San Francisco; local producers, photographers, and videographers in the destination city. But the tool also needed a simple, easy-to-use interface that would accelerate project delivery.
Two members of the Wrike team, Client Success Manager Matt Williams and Deployment Consultant Regina Cassens, worked with Kim to design a process that would support the detailed, rapid-fire production and approval workflows the Airbnb team needed.
"Once we actually started to utilize Wrike and its full functionality, that single ecosystem became more of a reality. The team can concentrate on their own work stream, while staying plugged into the greater project," says Kim.
Wrike's flexibility allowed Kim to tailor his team's workspace to focus only on relevant, high-priority tasks, instead of an entire massive project. "It really helps when you're looking for information, to streamline where to look, and then who to communicate with," says Kim. "It makes that 800-item task list a lot more manageable when you're focusing on smaller chunks."
Experiences project proves scalability of Wrike
Kim's goal with Wrike was to streamline processes, so his current teams could onboard more projects with fewer new hires. He wanted to accelerate delivery by eliminating lag time between production hand-offs, streamlining collaboration among the team, and providing greater transparency across projects. "We don't need as large of a team to get the work done," says Kim. "For the people dealing with it day in and day out, the process has gotten a lot easier."
With Wrike, Airbnb's cross-functional Experiences teams can collaborate much faster. "These teams were in their own worlds, trying to figure it out by themselves. Whereas now with Wrike, they can lean on other teammates. They can @mention teammates and get questions answered really quickly."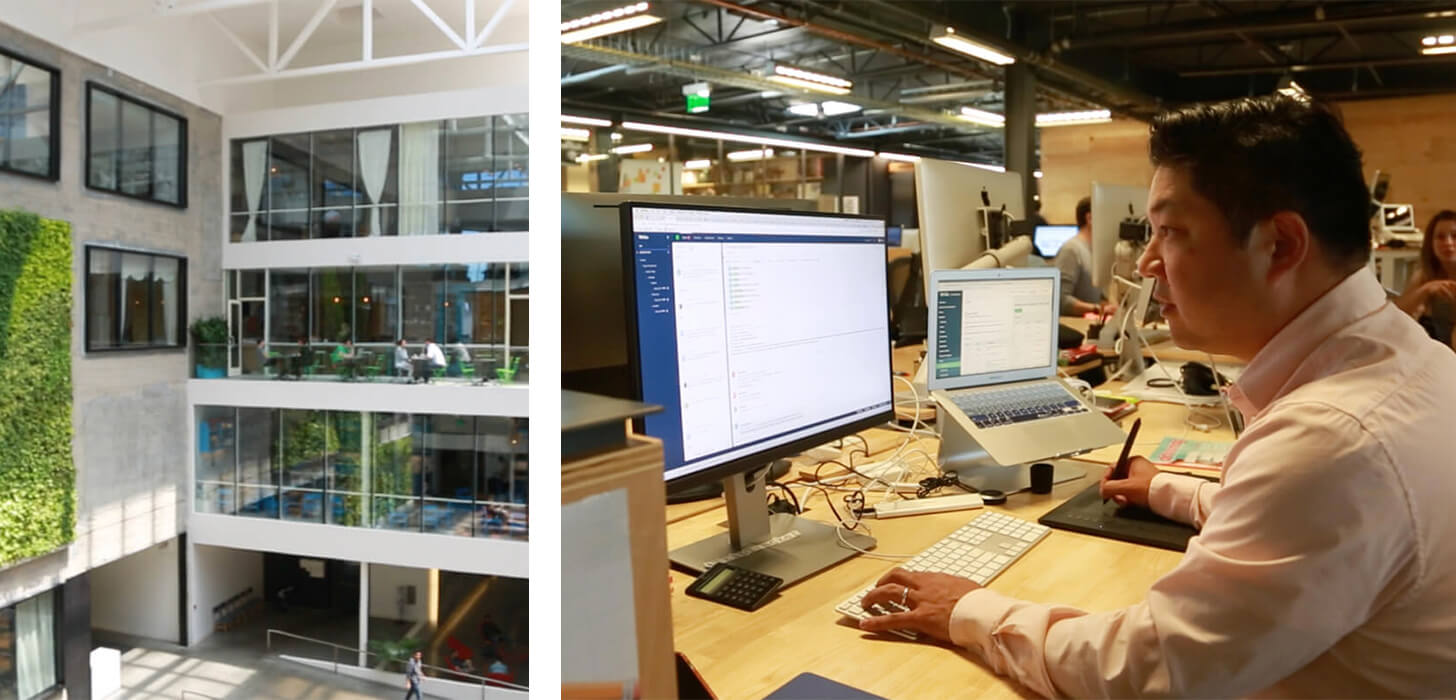 Monitoring project health and locating work information
Teams all use Dashboards and Reports to track status and notify team members of handoffs. "Dashboards and Reporting have eliminated a lot of the constant 'what's the status' emails and meetings. People are now able to just check their Dashboard and know what the health is, and then utilize their time more efficiently."
"The main advantage of Wrike has been less frivolous communication," adds Kim. "Whereas before a lot of time was spent trying to find information, with Wrike, people are more self-sufficient in finding that information on their own. That saves us a lot of time."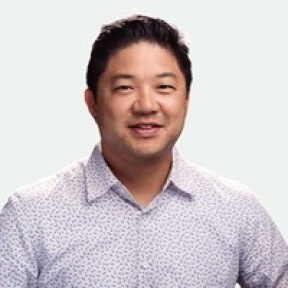 "One of the biggest advantages of Wrike is that there are so many different ways to look at projects and tasks," says Kim. "The ability to be nimble in terms of how we look at data really allows us to be more iterative. So, when we change a process it's not a huge overhaul, it's a small tweak."
Hoon Kim, Creative Production Manager
Professional deployment
Kim worked with Regina Cassens of Wrike's Professional Services team to define custom workflows within Wrike. "We saw the power of custom workflows, combined with the added functionality of Dashboards based on those custom statuses. In addition, we could build different reports based on these statuses," says Kim. "Understanding the workflow really helped streamline our standard process."
Automated project creation
Kim's team worked with the Wrike deployment team to use Wrike with middleware Azuqua to automatically sync Experiences from Salesforce to Wrike. He wanted to accelerate the process by eliminating manual data entry and the possibility for human error.
Azuqua and Wrike's API were also used to load content into Wrike task descriptions, and set up certain patterns for work assignments based on local market. "We could parse out tasks based on where the trip is, what type of trip it is, etc.," says Kim.
Visibility for strategic decision making
Wrike gave Kim's team a level of visibility not possible with their previous solution, providing the ability to filter views and share a variety of real-time reports. "Management can now see the overall health and status of a market or markets to understand the volume of work and whether things are stuck. Before, that was very much a manual process of emailing people," says Kim. "You'd have to go into a directory and count how many projects you'd done, whereas now you can just bring up in your Dashboard what trips have been completed."
Scaling production while preserving quality
The Airbnb management team can now monitor the production process to identify slow-downs and inconsistencies across regions. "By having that kind of visibility and transparency from the bottom up, we can make better decisions. We can say, this is taking too long, or we have too many reviews in process and we need to be more efficient, and see the quality across the board," says Kim.
By continually reviewing projects, they can also identify potential process improvements that won't negatively impact quality or delay timelines. "One of the highlights of this greater visibility is that we're able to look at efficiencies and see where we can cut costs and save time, while keeping quality consistent," Kim explains. With Wrike, quality has increased while costs have decreased and processes have been streamlined.
Faster asset reviews and approvals
Reviewing assets was a bottleneck in previous processes, but with Wrike the approval workflow is quick and simple. "One of the nice additional functionalities we've discovered about Wrike was the review tool," says Kim.
Wrike allows the team to specify review status separate from production status. "We can see what the delay is between assigning a reviewer and whether or not the review has been completed, or whether it is still pending," says Kim. "So we know what the tasks are, what the projects are, where to find the files, where to put the files, and then can review everything all within one system."
Greater team agility
The Experiences team is constantly re-evaluating processes as they scale, and can iterate and evolve processes regularly. Kim found that Wrike fit into their process, making it easy to adjust elements like permissions, custom fields, and automation at any time.
"One of the biggest advantages of Wrike is that there are so many different ways to look at projects and tasks," says Kim. "The ability to be nimble in terms of how we look at data really allows us to be more iterative. So, when we change a process it's not a huge overhaul, it's a small tweak."
Find out how Wrike can help your business