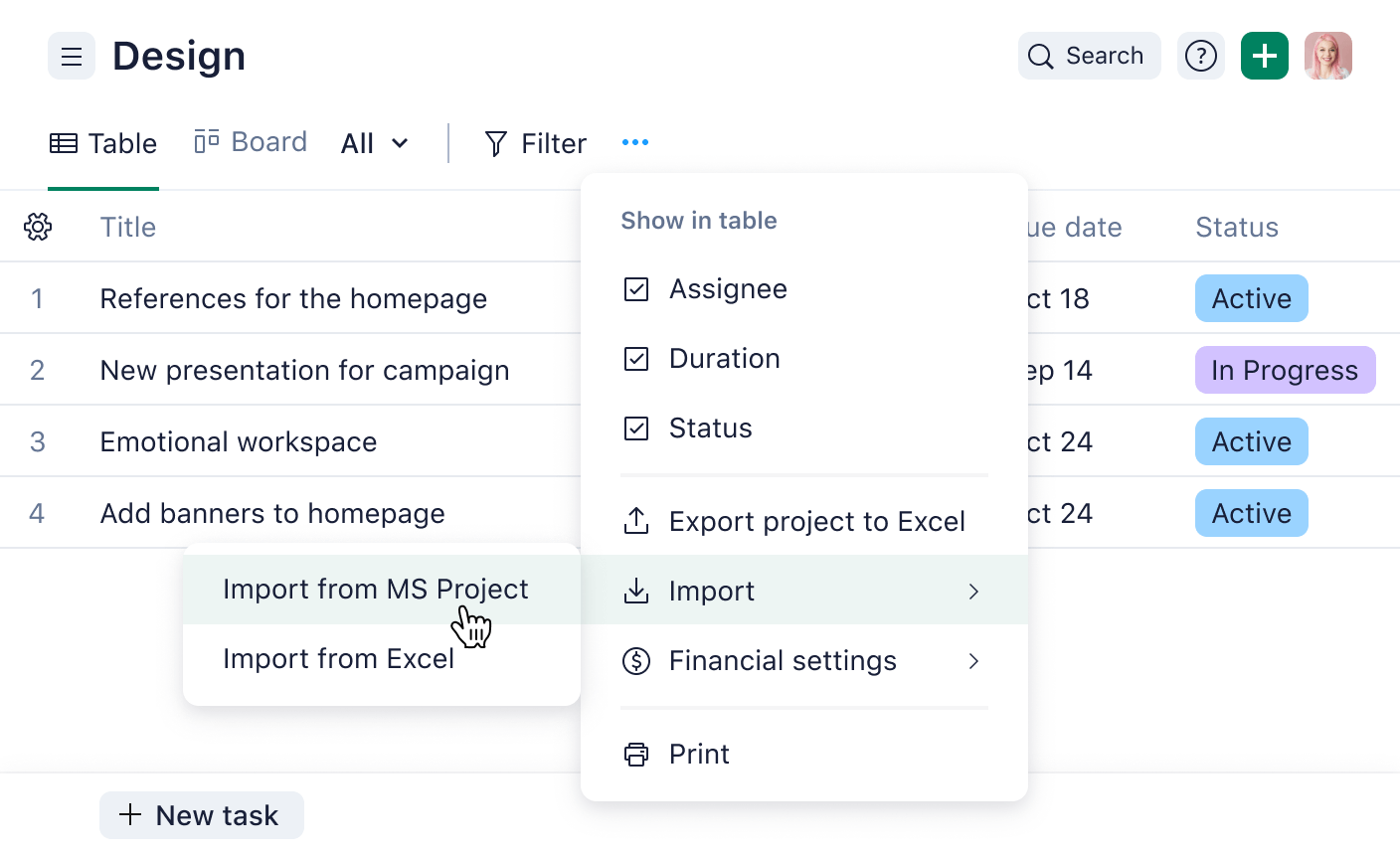 Collaborate on your MS Project tasks in Wrike

MS Project is a widespread project management tool used to analyze and plan resources, budgets, timelines, and what-if scenarios. Import .MPP, .MPX, and .XML tasks into Wrike for a more simplified project management experience. Your durations, dependencies, and responsible parties will all be carried over into Wrike.
If a project has been set up in Microsoft Project but you'd like to share it in Wrike, this is made simple with a hassle-free import feature for MS Project and Excel. You can import files from MS Project into Wrike. However, Wrike data cannot be imported into MS Project.
To add a Microsoft Project to Wrike, navigate to the target project or folder. In list view, click on the three dots in the upper right-hand corner of the panel and navigate to "Import". Select MS Project and choose the file you wish to add.
You can import .MPP, .MPX, and .XML files into Wrike from Microsoft Project.
If you previously worked on a project in MS Project but would now like to have that data stored in Wrike, the import feature makes that possible. This ideal for teams looking to try Wrike's features in order to manage resources and budgets, meet deadlines, and collaborate more efficiently across the board.